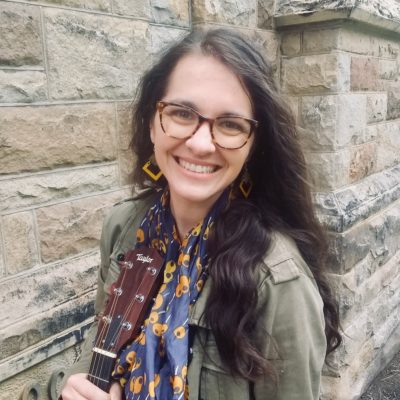 Elise Massa is the Northeast Regional Leader for United Adoration. Elise has a deep desire for all artists to be transformed by Jesus Christ and to find a home in his church. She believes that artists have a formative role in forging the church's identity and witness to God's redemptive story for all people and creation. She has a particular vision for artists across disciplines to grow and glean from one another in mutual fellowship. To this end, she leads cross-discipline worship arts retreats and gatherings, and is delighted to come alongside any church that desires to foster healthy, Christ-centered creative communities in their own local culture and context.
Elise lives in Pittsburgh, PA with her husband, Chris, and son, Caleb, and serves her local church as a music and worship arts minister.
Your giving supports the ministry work of employed missionaries or qualified volunteers. Gifts to Greenhouse missionary work are designated for the missionary or ministry fund indicated, but ultimate discretion and control of funds remains with Greenhouse board of directors to accomplish Greenhouse's exempt purposes as a Christian mission society. Greenhouse is a 501(c)3 church-based non-profit ministry.
Need Help? Contact the Greenhouse representative or missionary you know, or email our part time office at gifthelp@greenhousemovement.com