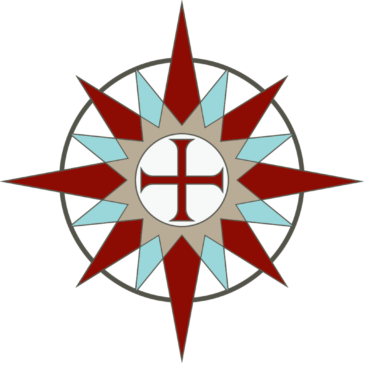 DEAFCHURCH TOGETHER is a liturgical expression of the Christian faith in the Anglican tradition. The Rev. Dr. Bob and Kathy Ayres have been involved in Deaf ministry since the middle 1980s and in 2000, established Deaf Teen Quest (DTQ), now a national ministry model of Youth For Christ USA. They have six adult children who came to them through adoption (two of whom are Deaf) and a dozen delightful grandchildren!
Fr. Bob is the founding pastor/priest of DEAFCHURCH TOGETHER movement. He has published two books on Deaf ministry including DEAFCHURCH 21: Vision for a New Generation. God stirred up a vision in Fr. Bob's heart for establishing a Deaf Liturgical Church movement based on the model of multiple home and community congregations as part of a regional parish connected by online weekly liturgical services in American Sign Language.
Becoming an Anchor Church for a DEAFCHURCH within a Diocese or Deanery.
The Deaf Community is recognized as one of the least reached people groups in the world. Deaf Churches are rarely, if ever, self-sustaining financially although tithing is taught and encouraged. As a national movement, DEAFCHURCH TOGETHER is supported primarily through a network of Anchor Churches for sustainability within each region.
What is an ANCHOR CHURCH?
Because of the scattered nature of the Deaf Community, the DEAFCHURCH is a single parish with many home and community congregations over a region. The deacon or priest responsible for leading the regional parish (comprised of smaller groups) would travel the circuit to visit these congregations and offer larger eucharistic worship. In each local area, the Anchor Church becomes the harbor for drawing together the scattered Deaf community in that area.
What does this movement need from Anchor Churches?
PRAYER for reaching Deaf and Hard-of-Hearing people in your community.
PROVIDE space on for Deaf worship, fellowship, training, and service projects.
PLACE this ministry in the mission budget of the church.
Be a POINT of connection for home/community-based worshiping groups in your area
Be open to the POSSIBILITY of providing interpreted services as the outreach grows.
Fr. Bob can be reached at bobayres123@gmail.com or visit www.bobayres.com.
Your giving supports the ministry work of employed missionaries or qualified volunteers. Gifts to Greenhouse missionary work are designated for the missionary or ministry fund indicated, but ultimate discretion and control of funds remains with Greenhouse board of directors to accomplish Greenhouse's exempt purposes as a Christian mission society. Greenhouse is a 501(c)3 church-based non-profit ministry.
Need Help? Contact the Greenhouse representative or missionary you know, or email our part time office at gifthelp@greenhousemovement.com