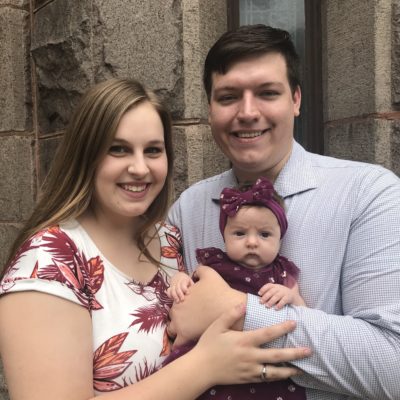 Nick serves as the Sexton at the Greenhouse Mission Center in Oak Park, IL. Nick cares for the Mission Center, and all the ministries and events which happen on the premises. Nick also serves as the congregational administrator for Cornerstone Oak Park, providing administrative and pastoral support for Cornerstone Oak Park, which meets in the Mission Center.
Nick loves a book and a good cup of coffee, routines, and tinkering with things to make them better. Nick, his wife Krista, and their daughter Tanya live in Forest Park, IL.
Your giving supports the ministry work of employed missionaries or qualified volunteers. Gifts to Greenhouse missionary work are designated for the missionary or ministry fund indicated, but ultimate discretion and control of funds remains with Greenhouse board of directors to accomplish Greenhouse's exempt purposes as a Christian mission society. Greenhouse is a 501(c)3 church-based non-profit ministry.
Need Help? Contact the Greenhouse representative or missionary you know, or email our part time office at gifthelp@greenhousemovement.com