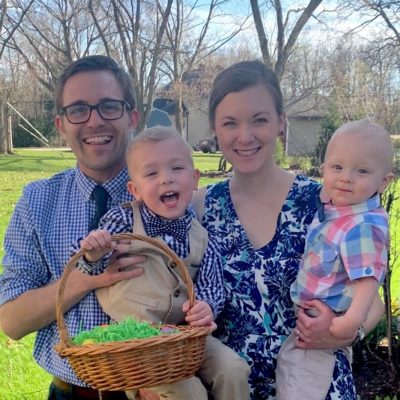 Kyle and Natalie serve Cornerstone Anglican Church in Portage Park (formerly known as Redeemer Anglican Church), a church connected to multiple Greenhouse congregations on the northwest side of Chicago. As location pastor for Cornerstone, Kyle provides daily leadership and pastoral care for the congregation, with an emphasis on equipping members to meet and love their neighbors. Natalie provides leadership to Cornerstone's women's ministry and is passionate about serving those on the margins of the community.
Kyle and Natalie were married in 2012 after meeting through an incredible campus church at Truman State University. After two years of pastoral training at a church in St. Louis, Kyle obtained his MDiv from Fuller Theological Seminary with an emphasis in worship, theology, and the arts. Upon returning to Chicagoland, where Natalie grew up, Kyle worked for The Veritas Forum and served as a lay pastor at Cornerstone for two years before discerning a call to serve Cornerstone Anglican Church full-time.
Kyle and Natalie have experienced the deep, ongoing transformation that comes from living in God's family. They look forward to nurturing God's work through Cornerstone in Portage Park so that neighbors who were once strangers can be drawn into the love of God and into His family.
Your giving supports the ministry work of employed missionaries or qualified volunteers. Gifts to Greenhouse missionary work are designated for the missionary or ministry fund indicated, but ultimate discretion and control of funds remains with Greenhouse board of directors to accomplish Greenhouse's exempt purposes as a Christian mission society. Greenhouse is a 501(c)3 church-based non-profit ministry.
Need Help? Contact the Greenhouse representative or missionary you know, or email our part time office at gifthelp@greenhousemovement.com